Weipu's Reliable and Waterproof Connectors for Solar Energy Systems
Feature
→

Protection up to IP68


→

Operating Temperature Range -40°C to +85°C


→

Fire Protection UL 94-V0


→

Salt Spray Testing 48 hours


→

Outdoor UV/ Sun Fade Testing


→

Solder, Crimp and Screw Termination


→

Certifications: Conforms to EN61984 with CE mark / CSA/ UL / RoHS / ISO9001


As the global demand for clean and safe renewable energy grows, solar energy has become a popular choice. However, ensuring the reliable and safe operation of solar energy applications has become a priority, given the harsh operating environment. One key component that plays a crucial role in the longevity of solar energy systems is the connectors used in the system.
 Challenge
Unreliable connectors cause damage and irreparable losses to solar energy systems
Unreliable connectors can cause damage to solar energy systems, such as increased contact resistance, fretting wear, irreversible deformations of the shell, arcing damage, and even blowout, all of which bring irreparable disasters and losses for the systems. Moreover, as solar energy systems often operate outdoors, the connectors are exposed to extreme temperatures, humidity, vibration, atmospheric pollution, and UV radiation. Therefore, connectors need to have the ability of temperature, vibration, and UV resistance, and also have high IP standards to ensure the safe and reliable operation of solar energy systems.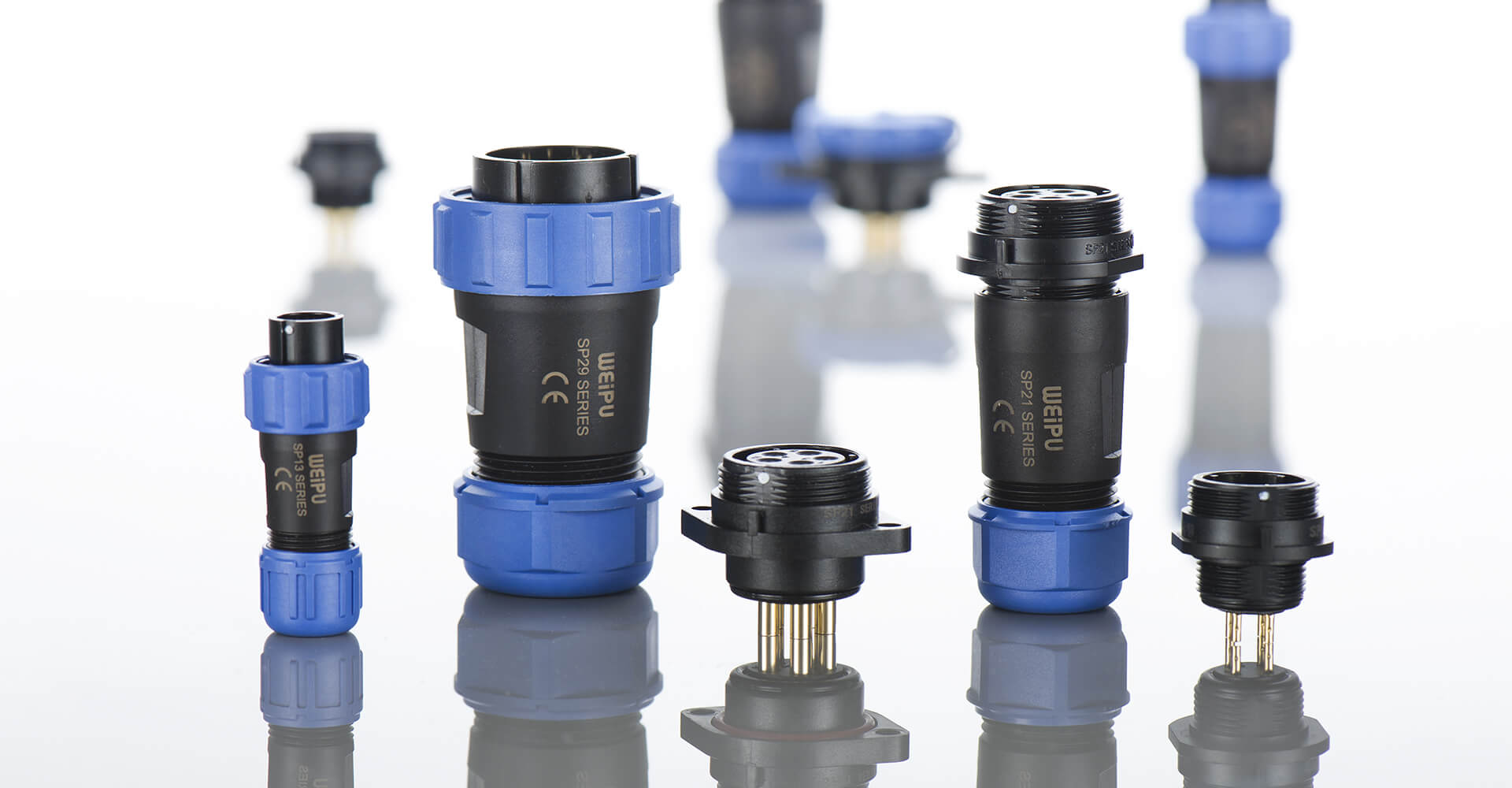 WEIPU's Solution
High-quality and waterproof connectors for solar energy systems
WEIPU provides high-quality connectors that are designed to withstand the harsh environments of solar energy systems. Our connectors have the ability to resist extreme temperatures, humidity, vibration, atmospheric pollution, and UV radiation. With high IP standards up to IP68, our connectors are widely used in solar energy systems, such as trackers' control system, panel controller, DC/AC motor, inverter, lighting, etc., and ensures safe and reliable operation even in the wettest and harshest environments.
By using WEIPU's reliable and waterproof connectors, customers can rest assured that their solar energy systems will operate safely and efficiently, delivering clean and sustainable energy for years to come.

Solar Trackers' Control System






Solar Heating of Buildings

PRODUCT LINE

Discover the customized solution!
If you need a more flexible and tailored approach, we'll be glad to help with our customized solutions.
READ MORE