Weipu's Waterproof Connectors for Reliable 5G Solutions
Feature
→

Protection up to IP68


→

Rated current up to 60 A


→

Temperature resistance range -40°C to 85°C


→

Certification: CSA/UL/RoHS/CE


→

Thread, bayonet, and push-pull coupling


→

Solder, Crimp and Screw Termination

As 5G technology continues to advance, the demand for reliable and durable connectors is increasing. To achieve optimal results in the design of 5G devices, a diverse range of customized connectors is required. Moreover, 5G base stations face different environmental challenges that demand superior reliability and durability in connectors.
 Challenge
5G connectors need to be reliable and durable in harsh environments
5G technology operates in various environments, such as outdoor settings, where connectors are exposed to harsh conditions, including temperature variations, humidity, vibration, dust, and moisture. These factors can cause connectors to fail, resulting in data loss, interrupted services, and other serious issues. Therefore, 5G connectors must have high durability and reliability standards.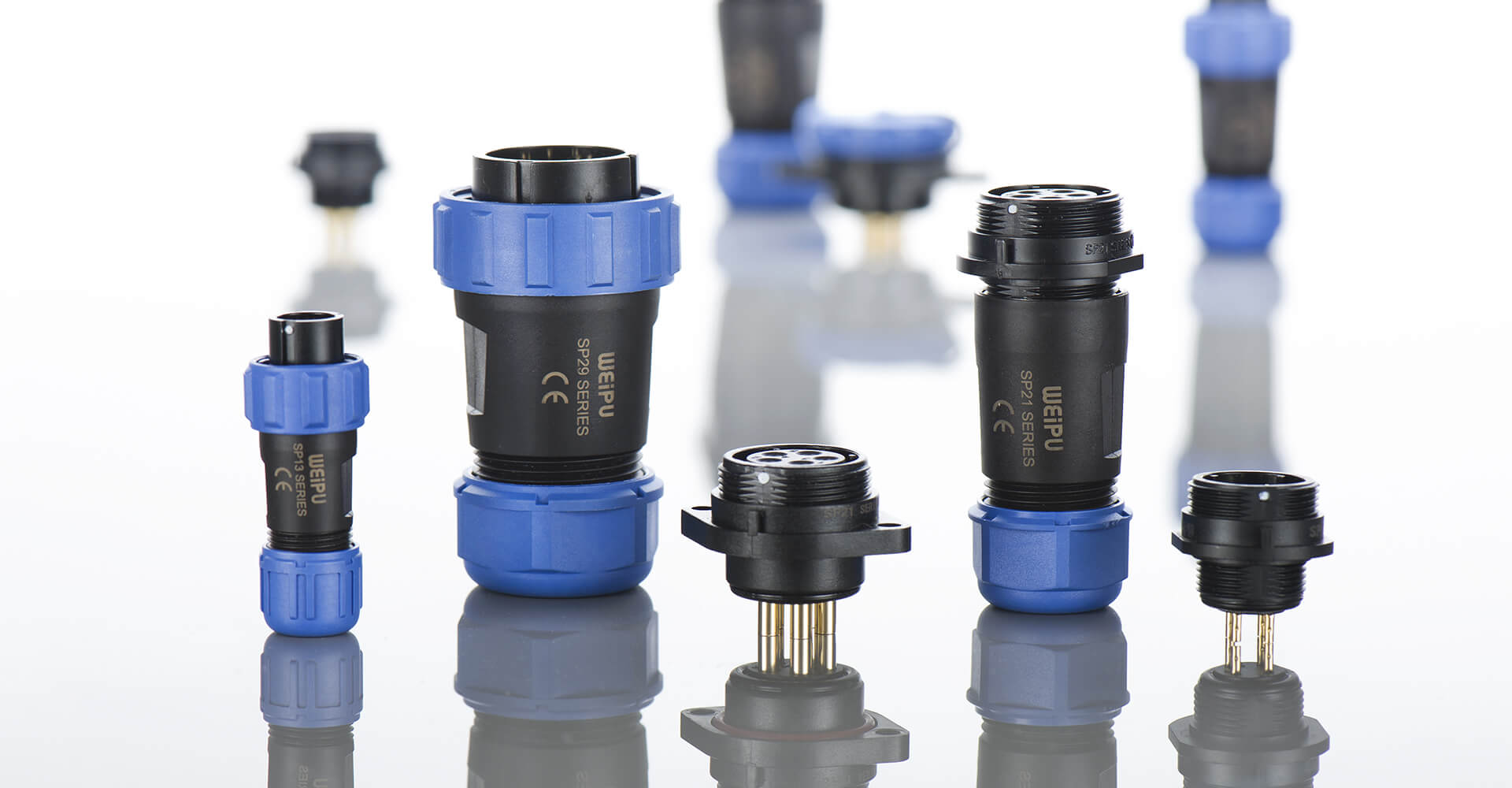 WEIPU's Solution
High sealing connectors design to withstand harsh environments and ensure the safe and efficient operation of 5G technology
Weipu offers a range of waterproof and dustproof connectors that meet the requirements of 5G technology. With metal and plastic shells, and different locking mechanisms such as threaded coupling, bayonet coupling, or push-pull coupling, Weipu's connectors provide a reliable solution for 5G applications. Our connectors can handle high power and data rates and are available in both cable-to-cable and cable-to-machine applications. They protect devices from harsh conditions that may affect mobile networks and connected applications. Our high-voltage and high-current connectors meet the requirements of 5G applications and achieve high performance with great reliability.

Discover the customized solution!
If you need a more flexible and tailored approach, we'll be glad to help with our customized solutions
READ MORE